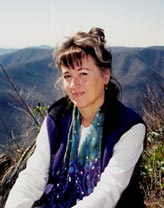 This is a forum for the many musings of Colleen Redman, a writer born and raised in the sea coast town of Hull, Massachusetts and now living in the Blue Ridge Mountains of Virginia.
Colleen recently published a book about the lives and deaths of her two brothers who passed away within a month of each other in 2001. The book is titled "The Jim and Dan Stories: A Journey of Grief and Faith". This website is dedicated to their memory.
Colleen's latest book, "Muses Like Moonlight: A Closet Poet Comes Out," now available online, is a collection of her favorite poems. Here is an excerpt from the back cover of the book:
In Muses Like Moonlight, her first collection of poetry, Redman draws from her past and celebrates the present with subjects ranging from her "Grandmother's Brogue" to "Steamy August and the Hose Stud." The poems are woven together and introduced by Redman's essays, in which she comments on her early aversion to poetry (in favor of jump rope songs and Bob Dylan lyrics), homesteading, giving poetry readings, courting the muses ("more fickle than cats already well-fed") and more.
A former creative writing teacher at the Blue Mountain School in her adopted hometown of Floyd, Redman is a longtime contributor to and co-editor of "A Museletter," a community forum. She writes political commentaries that have been widely published and maintains a website, which serves as a contact place for her writing and her books. In describing herself for a recent writer's bio-note, she wrote: "I keep a dictionary in the backseat of my car and a kaleidoscope in my glove compartment. What else do you need to know?"
Read the press release and a few samples from her book.
---
The Jim and Dan Stories: A Journey of Grief and Faith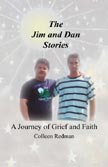 (From the back cover:)
The last few weeks of my brother's lives played out like the conclusion of a dramatic Hollywood script, a plot with a twist. The road trip they took, two weeks before the first death, became the beginning of a larger journey, the one in which they would both leave this world. Although their deaths were the catalyst for this book, the stories are as much about our lives as Redmans, growing up in an Irish Catholic, working class clan in the South Shore of Boston, Massachusetts, during the 50's – 70's. The book also chronicles the experience of writing, from my cabin home in the Blue Ridge Mountains of Virginia, in the midst of the acute stages of grief. It reveals the identity crisis that surfaced in me after the loss of my brothers, and the resolution I eventually came to--that within loss there is much to be received, and through the experience of death, life can be made even more precious. I like to think that Jim and Dan are still on their journey. I like to think of them as our family's pioneers.
If you'd like to read more about "The Jim and Dan Stories" including a few stories from the book, photos and reader's responses, or would like to learn more about Colleen Redman and read some of her other writings, please visit the links on the left.